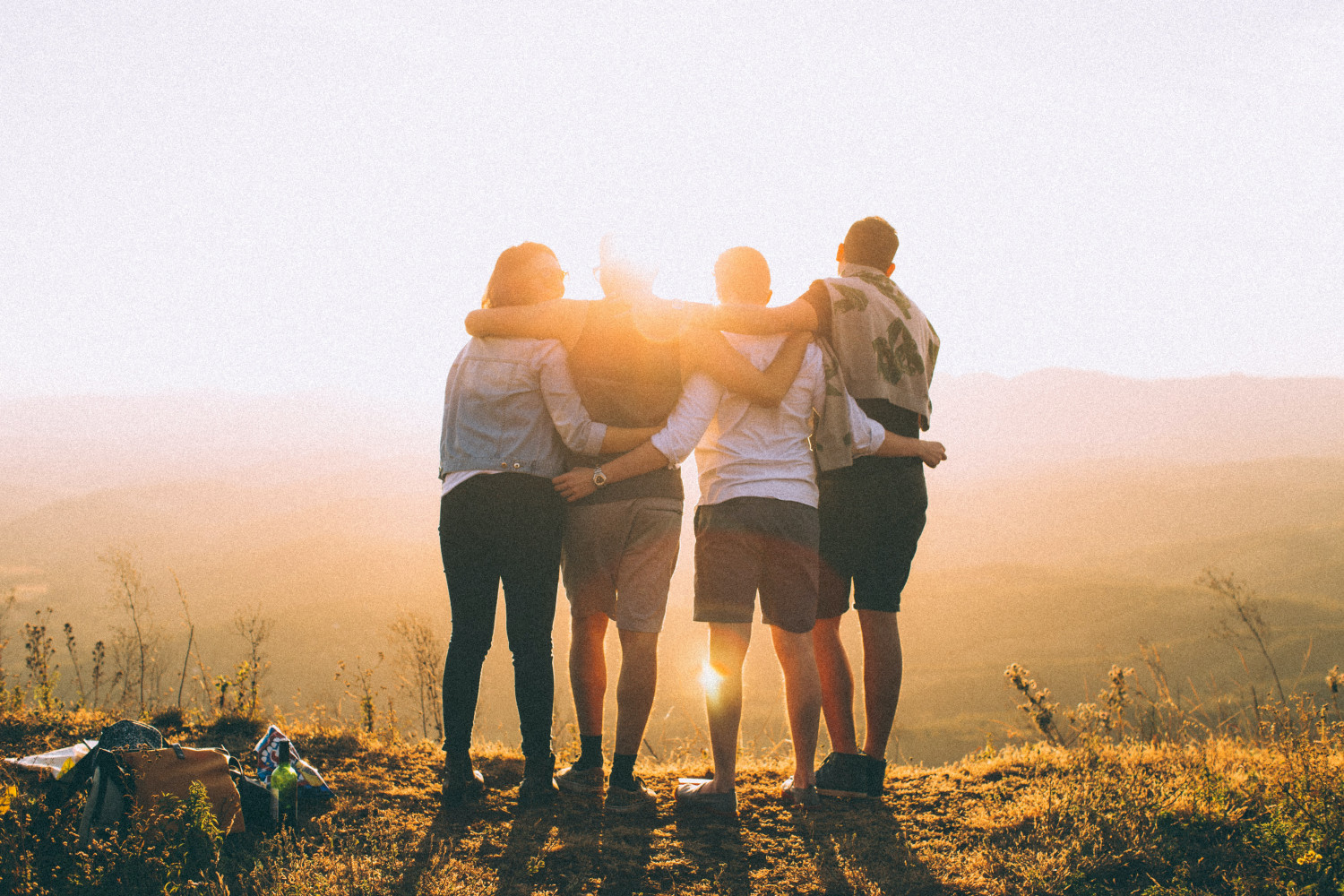 Bismarck Staff
Brenda Owen, MSW, LCSW, LCAC
Executive Director
Brenda is the founder of Summit Counseling and works as a key consultant for the agency. She is dedicated to filling gaps in services across Western North Dakota and is dually licensed as a Licensed Clinical Social Worker and Licensed Addiction Counselor. She provides leadership in operations, public relations, community relations and works on the development of the agencies expansion programs. Brenda is driven to see that everyone that needs services be able to get them. It is for this reason that Summit is in Western North Dakota. She believes that everyone is valuable and continually works towards improving services in Western North Dakota.
Jennie Cornell, MSW, LCSW, CDBT, CPT
Clinical Director
Located in: Bismarck & Telehealth
Jennie Cornell is a Licensed Clinical Social Worker with extensive experience helping clients of all ages and backgrounds. She is certified in Dialectic Behavioral Therapy (DBT) and Cognitive Processing Therapy (CPT) and has years of experience applying a range of evidence-based mental health approaches, including EMDR, to improve the lives of clients. Jennie has worked with families, couples, individuals, and youth of all ages and helped them reach their treatment goals. As a mental health therapist and supervisor of Summit Counseling clinical staff, Jennie's empathy, compassion and client-centered approach shines through. She enjoys spending time with friends and family as well as her role as summit as a therapist and mentor to many of the staff.
Ashley, Administrative Director
Located in: Bismarck
Ashley is responsible for office administration at the Bismarck office as well as helping with operations across Summit Counseling. Her pleasant smile and positive attitude sets the tone for the summit clients and staff. Her years of experience serving clients in healthcare and behavioral healthcare settings makes a difference for clients and all of Summit Counseling.
Mike Jones, LCAC
Located in: Bismarck & Telehealth
Mike has extensive experience working in addiction as well as in working with clients in recovery and their families. His practical approach emphasizes the power of personal responsibility and choices as well as best practices in addiction. He gets results and is well-respected at Summit Counseling.
Sara Fries, MSW, LMSW, PMH-C
Located in: Bismarck & Telehealth
Sara is a Licensed Master Social Worker working as a mental health counselor in the Bismarck office and telehealth. Sara has worked in the field of counseling and human services for almost a decade and is currently working towards earning her Clinical Social Work License. She specializes in Child and Family Science and has a passion for working with children, adolescents, and their families. Sara also found a new passion for pregnancy and postpartum mental health and received certification in Perinatal Mental Health Disorders. Sara strives to individualize her therapeutic techniques so each client receives the greatest support that she can offer. Sara has experience using a variety of therapeutic approaches, including play therapy for children. She utilizes strengths-based approaches to help her clients with any variety of concerns, including depression, anxiety, stress management, self-esteem building, anger management, grief and loss, trauma, and healthy relationships.
Matthew Jankowski, LPC
Located in: Bismarck & Telehealth
Matt Jankowski is a Licensed Professional Counselor with four years of counseling experience. Matt completed his education from the University of Buffalo in Buffalo, New York, but now lives happily in North Dakota keeping up with his partner, two kids and border collie. Matt believes that a supportive and guiding approach is helpful as people seek to recover from the impact of challenging life experiences, understand their unique identities and grow into what feels right to them. From age 13 up, no matter your gender, circumstances or uncertainty about counseling, Matt would be happy to meet with you in a safe and understanding environment where you begin to make your life changes.
Tyler McKay, LAC
Located in: Bismarck
Tyler is fairly new to the Summit Team but is not new to Substance Use Services. He has worked in outpatient services, residential facilities and has assisted other treatment programs to get their start. Tyler is a man of "FAITH IN CHRIST" and truly makes a difference in people's lives. He has a heart for those in recovery and has great plans for future endeavors. Tyler currently facilitates our Level 2.1 (intensive outpatient) groups.
Deann is a welcome part of our call center/reception team located in the Bismarck office. She has over 20 years of experience in customer service. In her spare time, she enjoys spending time with her kids and grandkids. IShe shares that she can't wait to help as many people as possible.
Raelene Lemer, LAC
Located in: Bismarck
Rae began her career with Summit as an Addiction Intern and has since joined our team as one of our Addiction Professionals. Rae does many things at Summit. She conducts evaluations, does individual and group sessions. Rae is great at all of these things including excelling with our Adolescents.
Dickinson Staff
Barbara Leshovsky, LPCC
Located in: Dickinson & Telehealth
Barbara works in the Dickinson area. She has advanced license in the counseling field and is certified as a clinical supervisor. She has worked in the State Human Services System and as a Supervisor for the Village Family Services System. She works with individuals, couples, and clients of all ages. She has experience with EMDR, CBT, and play therapy. Barb is currently writing a children's book and is collaborating with family for the illustrations. We are looking forward to the day when we can have a sneak peek.
Holli Archuletta, LPCC
Located in: Dickinson & Telehealth
Holli is a Licensed Professional Clinical Counselor with the State of North Dakota. She has a variety of experiences working with clients across the lifespan experiencing crisis, dual diagnoses (addiction and mental health conditions), severe mental illness, depression, anxiety, and trauma. Holli completed training in 2020 with the Treatment Collaborative for Traumatized Youth in Trauma Focused Cognitive Behavior Therapy. She enjoys working with children, adolescents, teens, and adults. Holli utilizes CBT, TF-CBT, DBT, art therapy, Solution Focused, Motivational Interviewing, Illness Management and Recovery, and Impact Techniques in her therapeutic interventions. In her spare time, she enjoys time with her family and friends. She is an avid music lover, a huge movie buff and likes to scrapbook. Clients note Holli's caring approach as well as her vast expertise. Summit Counseling is fortunate to have her.
Williston Staff
Melissa Bair, LAPC
Located in: Williston
Melissa moved to the area in Spring of 2021 from Tennessee where she received her master's degree from Lincoln Memorial University with a certificate in the Gottman Marriage and Family Counseling. She has experience with co-occurring disorders and with those of all ages in both residential and outpatient settings. She utilizes both Cognitive Behavioral Therapies and Dialectal Behavioral Therapy. Melissa believes in meeting the person where they are and allowing them to utilize self-discovery to establish and reach their own treatment goals through support and guidance which feeds a healthy path to a desired quality of life.
Cordie, Insurance Specialist and Receptionist
Located in: Williston
As Summit Counseling Service's Insurance Specialist, Cordie works diligently to ensure your coverage is adequate to cover the services you request. Cordie administers credentialing and works with a range of insurance agencies on claim submissions. Summit Counseling staff and clients are fortunate to have her expertise.
Telehealth Staff
Lyndi Sanders, MSW, LMSW
Telehealth
Lyndi Sanders is a Licensed Master Social Worker for the State of North Dakota. She graduated from the University of Louisville Kentucky with her Masters Degree in Social Work. She has previous experience working with children and families but enjoys working with all ages and backgrounds. Lyndi's experience working with children and families has motivated her to help individuals live more independent, safe, and healthy lives while treating them with respect and compassion. She enjoys working with individuals to strive and meet their personal goals while becoming their best possible self. Also, how personal growth and focusing on your authentic self is an essential part of working on one's mental health. When Lyndi is not working she enjoys exercising and spending time with family and friends. Lyndi is excited to be a part of the Summit Counseling team.
Amanda Havelange, MSW, LCSW
Telehealth
Amanda is a licensed clinical social worker with experience in working with teens and adults. She has been trained in various evidence-based practices to assist in improving the lives of others. Amanda is empathetic and compassionate, and provides a client-centered approach in her work. She enjoys spending time with family and stays busy raising her two young sons, with her husband Mike.
Megan Hoss, LAC
Telehealth
Megan is a Licensed Addiction Counselor. She graduated from the University of Jamestown with her Bachelor of Science in Psychology with a concentration in Addiction Counseling. She moved to Fargo after graduating and worked at the Human Service Center working with clients with severe substance use disorders and severe mental illness for about 4 years. Her goal is to make you feel safe, supported, and comfortable to be able to work towards personal goals. In her spare time, she enjoys spending time with her 5 fur babies (3 dogs and 2 cats).
Jessica Rundle-Conell, LAC
Telehealth
Jessica Conell has been working as a Licensed Addiction Counselor, in the state of Montana, since 2008. She recently obtained her license in North Dakota. She has previous experience working in case management in community based transitional housing. She attended the University of Montana, and graduated from Montana Technological University with a degree in Liberal Arts minoring in Addiction Studies from the University of Nevada, Reno. As an LAC she has worked in both a private practice as well as an institutional prison setting. Her main focus in counseling is cognitive behavioral techniques and Motivational Interviewing. She has also been the team lead for the Critical Incident Stress Managent team for Montana State Prison, a team focused on peer based support for staff after facing an emergency or other critical event.
Prescribers
Rosalyn Geier, DNP, PMHNP
Prescriber
Rosalyn provides Clinical Mental Health Prescribing and Medication Management along with assisting in the development of our new Medication-Assisted Treatment (MAT) Substance Use Treatment Program. Rosalyn's strength is clinical mental health and psychiatric concerns. We are so excited to have Rosalyn as part of our clinical staff team!